For the focus projects of the Department of Mechanical and Process Engineering of ETH Zurich, Bachelor students apply their theoretical knowledge in practice. In teams, they develop an idea and turn it into an innovative product within nine months. Swissloop is excited to announce that we are approved as a focus project for 2020.
Today, we took part in the finals of the Hyperloop Pod Competition 2019. Our Pod "Claude Nicollier" reached a maximal velocity of 252 km/h in the SpaceX test tube and placed 2nd in the overall competition. In addition, we also received an Innovation Award by SpaceX for our linear induction motor and our inverter.
What is Swissloop aiming for?
Swissloop is a student-led initiative with the goal of contributing to the research on and advancement of the Hyperloop technology and its application in the real world. To do our part in shaping this new mode of transportation, our team designs and builds operational prototypes of transport capsules — so-called "pods" — with which we compete in the International Hyperloop Pod Competition. In partaking in this competition, we aim to not just add to the further development of this technology but also collect valuable practical experience in the technical and operational aspects of the project. In addition, we want to help raise public awareness of the Hyperloop concept it's, and its implications for our everyday life and its impact on the future of transportation and mobility technology. Last but not least, as we are competing in the current Hyperloop Pod Competition, our objective is of course also to build the fastest pod we can!
Learn more about Swissloop
What is the Hyperloop Pod Competition?
The International Hyperloop Pod Competition aims to demonstrate the technical feasibility of the Hyperloop concept, accelerate the development of functional prototypes and encourage creative solutions and technological innovation. Student teams around the world are challenged to design and build a functioning transportation capsule – a so-called pod – capable of travelling at high speed in a near-evacuated tube. The pods are judged solely on one criterion: maximum speed with successful deceleration. The first Hyperloop Pod Design Competition was announced by Elon Musk in 2015 and took place in January 2017. SpaceX has built a 1 mile long, sub-scale test track on which the pods can compete near their headquarters in California for the event. In August 2017, July 2018 and July 2019 three more competitions followed. The next instalment of the Hyperloop Pod Competition will take place in the summer of 2020.
What is the Hyperloop Concept?
The concept of travelling through tubes with hardly any air in it, thus reducing the aerodynamic drag and enabling travel at high speeds, has been around since the early 19th century. Today, the Hyperloop concept usually refers to a well-known white paper published in 2013 by Elon Musk in collaboration with a joint team from Tesla and SpaceX. Said paper suggests that transport "pods" gradually accelerate using a linear electric motor and glide above their track on air bearings through near-evacuated tubes below or above the ground. This should allow the pods to travel at speeds of up to 1'200km/h, whilst being more energy-efficient, quiet and autonomous than other modes of transportation. Thus, the Hyperloop concept has the potential of optimizing long-distance travel by combining the efficacy of modern-day railway systems with the speed of air travel. Read the Hyperloop Alpha White Paper yourself to learn more!
Read The White Paper
Due to high drag, trains are mostly limited to 350 km/h, while airplanes take ages to board.
Commuting nowadays means getting up early, squeezing into full trains and waiting for ages to arrive.
In many countries the burning of coal and other fossil fuels is still used for mobility – we say no more!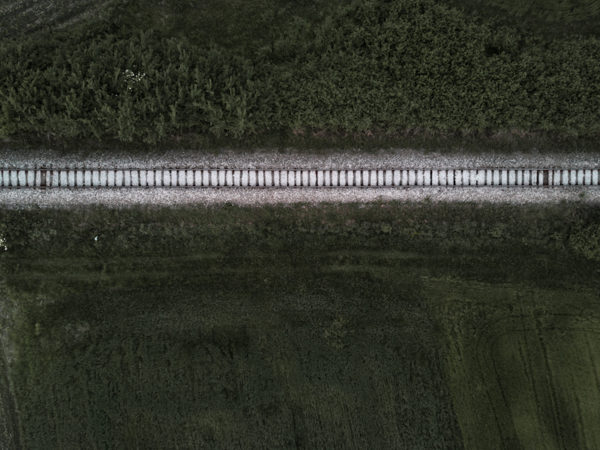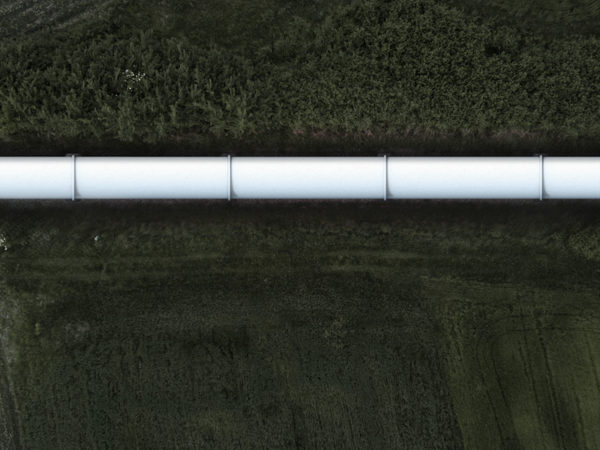 By moving Hyperloop pods with up to 1'200 km/h the world shrinks to the size of a pinhead.
Commuting as we know it, will change forever – you can live in Zurich and work in Berlin every day.
Harnessing the power of the sun and reducing losses, the Hyperloop let's us move around without harming mother nature.